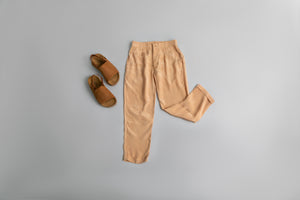 This crepe trouser for girls is perfect for parties or other occasions. The soft and silky feel of the fabric makes this gender-neutral clothing comfortable to wear and looks super chic!
What we love most about it: The sheen of the fabric.
Product Details
Colour: Beige
Fabric: Crepe
Care Instructions: Hand Wash SEPARATELY only or Dry Clean.